Hi, I'm Jess (but you can call me koolit!) ^_^
I've been stalking these forums ever since I downloaded UTAU xP There's a lot of useful info on here, and it
really
helped a lot when creating my own utauloid.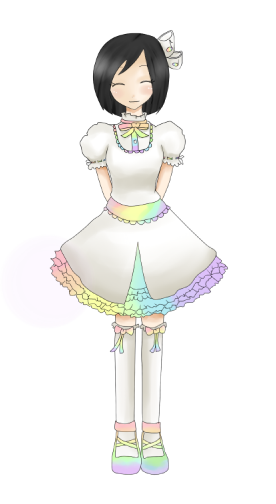 Teehee, that's her and her design-ness...(I still need to practice drawing her more xP)
Her Voicebank is maybe....60% complete, so she's still a WIP. But yeah 0w0 I'm excited about joining this site. I hope I make friends with a lot of you because you all seem so nice...